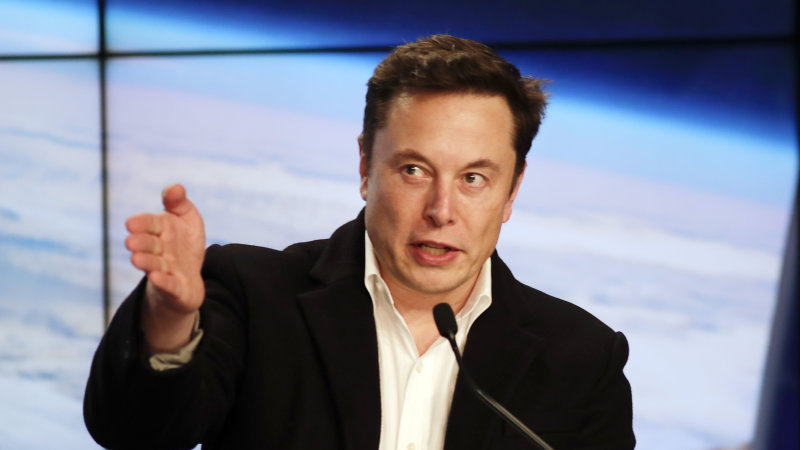 Chief Executive Elon Musk said Tesla robotaxis with no human drivers would be available in some markets next year thanks to exponential improvements in technology.
"Probably two years from now we'll make a car with no steering wheels or pedals," Musk predicted, while acknowledging he often missed deadlines and his presentation on Monday started 30 minutes late.
In Tesla's first Autonomy Investor Day presentation, Musk also unveiled on Monday a microchip for self-driving vehicles that the electric car company hopes will give Tesla an edge over rivals. Called the Full Self-Driving Computer, or FSDC chip, it's now being installed in all new Teslas, Musk said. Musk called it the best computer chip ever created.
"How could it be that Tesla, who has never designed a chip before, would design the best chip in the world? But that is objectively what has occurred. Not best by a small margin, best by a big margin."
It's made by Samsung in Texas. "All cars being produced all have the hardware necessary — computer and otherwise — for full self-driving," Musk said. "All you need to do is improve the software."
And Musk said Tesla was halfway to completing a more advanced chip that would be "three times better."
Tesla's self-driving system relies on cameras with a 360-degree view of the car's surroundings, and forward-facing radar. It does not have lidar, a point that experts in autonomy have cited as a major flaw in Tesla's technology. But Musk would not stand for that in Monday's presentation.
"Lidar is a fool's errand," Musk said. "Anyone relying on lidar is doomed. Doomed! [They are] expensive sensors that are unnecessary. It's like having a whole bunch of expensive appendices. Like, one appendix is bad, well now you have a whole bunch of them, it's ridiculous, you'll see."
​​​​​